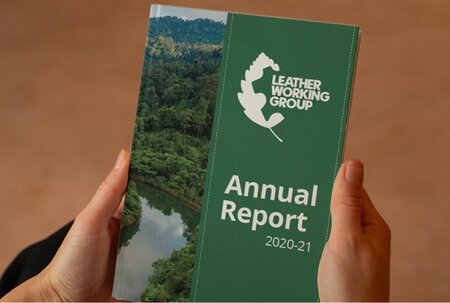 The Leather Working Group has published its first annual report for the 2020-21 membership year.
After a busy year, the Leather Working Group (LWG) are thrilled to announce to publication of their first ever Annual Report, covering the period from 1 April 2020 to 30 March 2021. Despite an incredibly challenging year, the LWG saw an unprecedented amount of growth both in terms of its membership and the number of audits taking place.
The group was able to publish an updated version of their flagship auditing standard – the LWG Leather Manufacturer Audit 7.0 ("P7"), launch a new working group for traceability, incorporate social compliance into their programme for the first time, and grow the organisations scope.
To find out more about the LWG's achievements over the past year and my plans for the future, make sure to read the LWG Annual Report for 2020-21 now!
Category: News