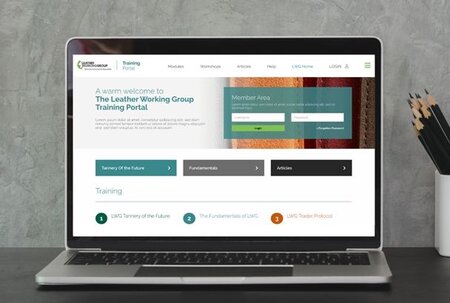 We'll host webinars on the digital version of the 'LWG Tannery of the Future – Are You Ready for an Audit?' tool.
The Leather Working Group will host two webinars in late January to promote the launch of the digital version of the LWG Tannery of the Future assessment.
Going live in early February, the virtual tool will allow tanneries to complete a self-assessment of their manufacturing operations and business practices on a range of different metrics. The digitisation of the tool will help ensure it gets into the hands of those that would most value it and ensure users can access accompanying guidance resources.
The 'LWG Tannery of the Future – Are You Ready for an Audit' self-assessment was initially launched as a PDF document via the LWG website in early 2019. The document contains three sections:
Part A – Critical Evaluation

Part B – Additional Good Practice
Part C – Best Practice Guidance on Corporate Social Responsibility (CSR)
Part A includes the critical elements a tannery should meet, particularly for those wishing to become certified via the LWG Environmental Audit Protocol. Part B details the additional good practice that can be implemented for better efficiency and performance. Finally, Part C refers to elements outside of LWG's scope, such as social and labour practices.
Our webinars will focus on introducing the mission behind the LWG Tannery of the Future tool, how it can be used by both leather manufacturers and brand members alike, with a demonstration of the digital version of the assessment via the new LWG Training Portal.
We will run the webinar over two sessions, to allow attendance from across different time-zones. The first webinar will take place on Thursday 28th January 2021, and the second on Friday 29th January.
To sign up for your chosen webinar, click the relevant link below:
Category: News