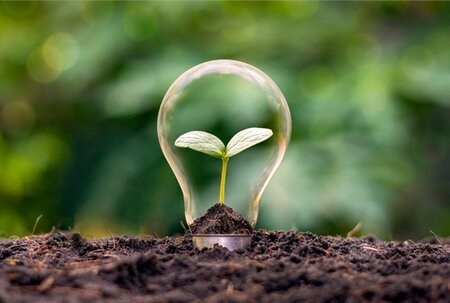 Leather Working Group's new sustainability projects will provide companies with data-driven insights to empower them to reduce their environmental impact in a scientific, quantitative way.
2021 was an exciting year for LWG, and after growing our team, we will have a busy 2022. Last year we kicked off several strategic projects that will deliver science-based data to our members in the new year.
LWG Lifecycle Assessment (LCA)
We're conducting the largest ever lifecycle assessment (LCA) for the leather industry. The LWG LCA study will collect and analyze data from a minimum of 40 leather manufacturers based in various regions across the globe. By maximizing and diversifying the data collected, the study will represent a wide cross-section of leather made in LWG-certified facilities.
The Life Cycle Impact Assessment will be thoroughly peer reviewed and aligned with the most relevant provisions of the ISO 14040 on data quality, including time related coverage, geographical coverage, technology coverage, representativeness, and consistency. The assessment will also provide insights into a range of environmental impact categories, including global warming potential (climate change), abiotic resource depletion (fossil fuels), eutrophication, water resource depletion and toxicity.
Using the data and insights generated by the LWG LCA, brands and retailers will be able to make science-based sourcing decisions and progress towards their supply chain sustainability goals. This will further empower brands to understand the full impact of their products and even communicate more clearly and accurately to their customers.
Carbon Footprint Calculator
In late 2022, we aim to publish the next version of our flagship Leather Manufacturer Audit Protocol (P8). In P8, we plan to include a carbon footprint calculator, using data collected during an audit. All the data provided for the carbon footprint calculation will be verified by an LWG-approved auditor, to provide a fully verified, data-based carbon footprint for each individual leather manufacturing facility.
The carbon footprint calculation will consider the emissions from transportation to chemicals, and will follow officially recognized and peer reviewed methodologies.
Supplier Scorecard
Another exciting project we have been developing for the past year — and plan to launch in 2022 — is a new and improved website. A new site will feature the LWG Supplier Scorecard — a digital tool which will provide the mechanism for LWG brand members to access more granular audit data from their leather suppliers (subject to the supplier's approval).
The metrics provided in the Supplier Scorecard will be based on performance data verified, by the LWG auditors during the audit process. The availability of audit data will assist our members to make informed sourcing decisions and to clear communicate the impact of their supply chain.
Category: News