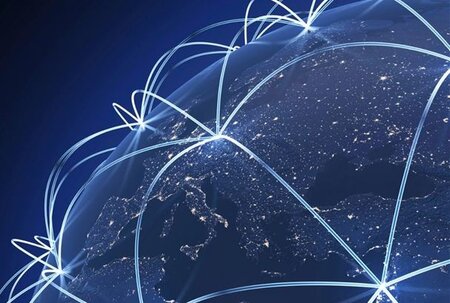 The Leather Working Group held the inaugural meeting of the Traceability Working Group on 25th November 2020, attended by LWG Members across the leather supply chain.
As the Leather Working Group continues to grow and expand its scope, traceability becomes an ever more important issue for our membership. In fact, traceability was ranked as one of the top five priorities for future development in the 2020 LWG Member Survey.
As such, this year has seen us commit to including new and stricter traceability requirements in our audit protocols as a means of encouraging leather manufacturers to improve their efforts in this area. In addition, we launched the LWG Traceability Working Group (TRWG), comprised of LWG Members from brands/retailers, leather manufacturers, auditors and an NGO working on this topic.
The inaugural call of the TRWG was well attended, held on Wednesday 25th November 2020. The group reviewed their core aims and areas of focus, with an emphasis on how new traceability requirements will be phased into the LWG auditing programme, starting from Protocol 7 which is due for release in Q1 2021.
Traceability in the LWG Audits
In version 7.0 of the LWG Environmental Audit Protocol (P7), traceability will start to be phased in as a scored requirement and impact the overall rating of a tanner, meaning tanners must meet these requirements to score highly and achieve a medal rating. In P7, leather manufacturers hoping to achieve LWG certification must be able to show:
An internal system to trace material as it moves through their facility, as well as physical marking the material leaving the facility
Traceability for material sourced from areas at high risk for deforestation (e.g., the Amazon biome)
Traceability for exotic material
In addition, tanners will have the chance to increase their overall scores based on the percentage of traceable material in their facility. The LWG team plans to also conduct a risk assessment for deforestation, in collaboration with the National Wildlife Federation.
Following P7, LWG will be phasing in critical audit requirements as certain areas are further developed.
Next Steps for LWG
In addition to protocol changes, the LWG Traceability Working Group have agreed to develop deforestation risk assessment for areas with existing monitoring. Also, LWG will continue to liaise with the National Wildlife Federation (NWF) to engage with key stakeholders in high-risk deforestation areas.
Furthermore, the group will be monitoring legislative changes relating to traceability and deforestation to ensure all future actions take this into account.
If you have further questions on the LWG Traceability Working Group or our current development actions in this area, please get in touch with us directly.
Category: News