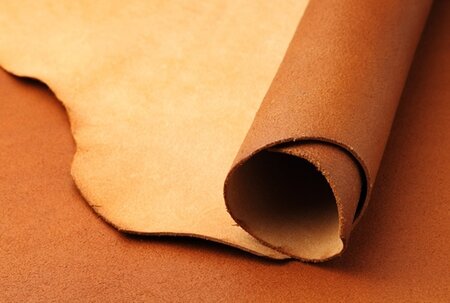 Sign up for one of our webinars on the updated Production Data and Outgoing Traceability sections in Protocol 7.0 on 5/6 May.
In the next set of informational webinars on the LWG Leather Manufacturer Audit Protocol 7.0, the Leather Working Group will focus on two sections: Production Data and Outgoing Traceability.
Formerly known as "Tannery Data", the revamped Production Data section gathers information on the material bought, processed, and sold by a leather manufacturer, ultimately designed to connect the leather supply chain in a transparent way. In Protocol 7, the requirements have become more stringent, with a 25% minimum threshold required to pass the audit and a new requirement for those hoping to achieve a Gold Medal rating.
The new Outgoing Traceability section assesses how well a tannery can track material through their own facility through various manufacturing processes. It has been created to incentivise the continuity of traceability downstream in the supply chain. Points awarded for % of material traced through facility, as well as level of information tracked. As a new critical section, the minimum threshold is set at 25%.
We will be hosting two duplicate sessions on this topic, held at different times to allow LWG members in all time-zones to attend in real time. The first session is scheduled for 5 May 2021 at 4pm BST, and the second is scheduled for 6 May 2021 at 8am BST.
To learn more about these new sections, their requirements and potential impact on your LWG certification, please sign up now using the links below.
The Protocol 7.0 webinar series has been set up to provide more detailed information and training on the latest update to the LWG Leather Manufacturer Audit Protocol ahead of its mandatory use period, which begins on 22 August 2021. To access the slides and recordings of previous webinars in the series or to sign-up for any up-coming webinars, please visit our website here.
SESSION 1:

Wednesday 5 May 2021

8am PDT (US, West Coast), 11am EDT (USA, East Coast), 4pm BST (UK), 5pm CEST (Europe)

SESSION 2:

Thursday 6 May 2021

8am BST (UK), 9am CEST (Europe), 12:30pm IST (Chennai, India), 3pm CST (China), 5pm AEST (Sydney, Australia)

For queries, please get in touch with us directly.
Category: News