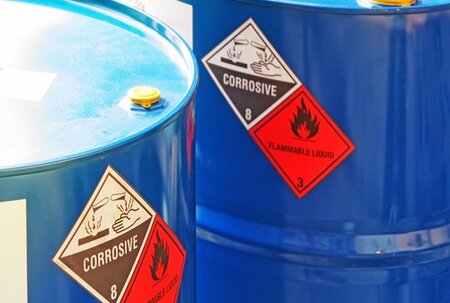 Learn more about restricted substance compliance in tanneries this June
Sign up for one of the next LWG webinars on 23/24 June to learn more about our restricted substances requirements in the LWG Leather Manufacturer Audit Protocol 7.0 (P7).
The webinar will be hosted twice across different time-zones, to allow for stakeholders across global leather industry to attend the session that suits best, and will be delivered by Mark Lucas, Principal Environmental Auditor with the Institute of Environmental Management and Assessment (IEMA) and long-time LWG Auditor and Technical Manager.
Join us to learn more about:
New requirements in the Restricted Substances, Compliance & CrVI Management section of P7
Chromium VI (CrVI) management and testing
The sessions will equip leather manufacturers with the knowledge on what they need to demonstrate compliance under P7. Brands and retailers may also wish to join the session to learn more about how LWG is safeguarding the global leather supply chain through enhanced RSL compliance.
To learn more, make sure to sign up for one of the free LWG webinars now:
Session 1
Date: Wednesday 23 June 2021
Time: 8am PDT / 11am EST / 12pm BRT / 4pm BST / 5pm CEST
Link:

Click here to register
Session 2
Date: Thursday 24 June 2021
Time: 8am BST / 9am CEST / 12.30pm IST / 3pm CST / 5pm AEST
Link:

Click here to register
Category: News