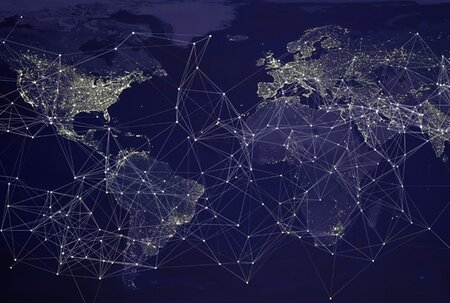 In our latest webinar, we took a deep dive into LWG's new requirements for incoming traceability in Protocol 7.
Improving traceability in the leather supply chain is a key priority for the Leather Working Group. As such, we introduced new requirements and strengthened our existing criteria in Protocol 7, which was launched this February.
The revised Incoming Material Traceability section assesses a leather manufacturer's ability to trace their incoming material back to the specific slaughterhouse or region of origin. On top of that, the section provides a breakdown of country of origin and information on the traceability system used in the facility. Incoming Traceability now contributes to the overall audit score, and, in P7, is still a non-critical section. It will become critical in P8, which the LWG expects to launch in late 2022/early 2023.
There are also additional requirements for those sourcing from geographies where expansion of cattle ranching is causing illegal conversion of natural landscapes, like the Amazon Biome. The existing LWG guidance on sourcing from Brazil has been expanded, based on advice from the National Wildlife Federation (NWF). It now includes Paraguay as well as Brazil, requires additional levels of evidence of due diligence, and has been included as a scored element in the audit. Leather manufacturers will now need to demonstrate the level of supply chain governance of their suppliers and provide verifiable evidence that they are working to fully monitor their supply chain, in order to minimise the risk of sourcing from actors involved in illegal deforestation.
To learn more about these new requirements LWG members can access the webinar slides and recording via the LWG website, here.
Category: News