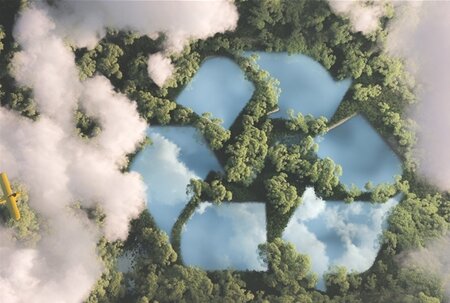 The newly launched Environmental Impact Working Group (EIWG) has had its first meeting on 30 September 2021.
The EIWG aims to be a platform for engagement and education on the environmental impact of leather, working towards both understanding the environmental impact of leather, as well as defining ways to achieve goals to reduce the impact across the leather value chain. Using the information shared through the EIWG, we hope to be able to assist businesses to drive tangible improvements and meet their science-based targets.
The LWG Environmental Impact Survey was sent to all EIWG members and all Brand/Retailer members in September, receiving responses from 58 individual companies. The survey yielded the following insights:
The concept of a lifecycle assessment (LCA) for understanding the full impact of leather had the highest level of interest by members, followed by chemical impact and carbon footprint.
45% of brands believe there should be some impact allocated from livestock farming to the overall impact of leather as a material, with 28% believing there should be zero allocation.

59% of brands have set targets to reduce their greenhouse gas (GHG) emissions, with other targets relating to other key elements that are covered in the LWG audit.

59% of respondents do not use any third-party platforms to environmental impact metrics.

Many brands believe they need to reduce the impact of leather by reducing farming impacts, while other key considerations relate to leather manufacturing process, and the traceability of material.

Many brands have set targets to reduce the environmental impact of their supply chain, including the leather manufacturing process and even farming.
Access to accurate and specific supply chain data is required to facilitate and guide this meaningfully, including Transparent audit data; Impacts of different farming styles; Impacts of different tannage types; Leather manufacturing hot spot analysis; and Information on innovations & initiatives.
Leticia Millward, the LWG Sustainability Project Manager, delivered a talk on LCA methodology and the group discussed issues related to the environmental impact of leather and how to quantify the impacts.
If your company is a member of LWG and you wish to be involved in the LWG Environmental Impact Working Group, please email Leticia Millward (LWG Sustainability Project Manager).
Category: News