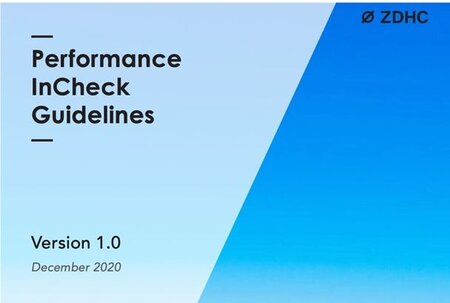 Leather manufacturers can begin their journey to P7 compliance with a chemical management tool, such as the ZDHC Performance InCheck Report
With the release of the next version of the LWG Environmental Audit Protocol (P7) around the corner, leather manufacturers will be expected to demonstrate additional chemical management good practice, complying with the ZDHC MRSL for leather as a minimum.
In November 2020, we announced that all LWG-certified leather manufacturers would be able to access the ZDHC Gateway – Chemical Module free of charge. Now, ZDHC have released new guidelines for how to conduct an inventory check and generate a ZDHC Performance InCheck Report.
The reports can be used by leather manufacturing facilities to compare their chemical inventory against the ZDHC MRSL and check for accepted compliance certifications in the ZDHC Gateway. Once completed, the InCheck Report provides a conformance score for all chemical products listed in an inventory. The report also gives guidance on potential improvements, providing leather manufacturers with the knowledge they need to improve their chemical management practices.
The Performance InCheck Guidelines are now available for download on the ZDHC website. The document contains all of the information required to know how to complete an InCheck Report and how to use the results.
Category: News