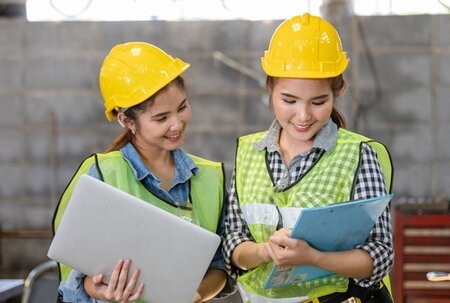 Driving social responsibility in the leather supply chain through the LWG Audit Standard.
We hosted two webinars on the new health, safety, and social compliance requirements in P7, the latest version of the LWG Leather Manufacturer Audit Standard, on 26/27 May 2021. The session was designed to give leather manufacturers and brands an understanding of the strengthened criteria in the Health, Safety and Emergency Plans section, and explain how the LWG will recognise social audit certifications in the new Social Audit section.
Intro to Social Auditing
Athiya Khatri, APSCA Certified Social compliance auditor and Technical Audit Manager at Eurofins Consumer Products Assurance, delivered an overview of social compliance, detailing key policies, challenges, and considerations to keep in mind when preparing to undergo a social audit.
Social compliance audits are designed to tackle issues such as:
Poor working environments, lack of appropriate PPE, health and safety and fire safety standards
Restrictive employment practices, low wages, suppression of employee representation
Exploitative expectations of working hours
Lack of adequate facilities (e.g., sanitary)
Discrimination, harassment and abuse
Modern Slavery
As such, all manufacturing sites should prepare for a social audit by considering their policies on topics such as wages, hours of work, age of workers, health and safety, benefits, training, dealing with discrimination and harassment, training, labour, and human rights.
New P7 audit requirements
Mark Lucas, Principal Environmental Auditor with the Institute of Environmental Management and Assessment (IEMA) and long-time LWG Auditor and Technical Manager, followed on to give an overview of the new Health, Safety and Emergency Plans section, and the social audit requirements in P7.
Recognising 3rd party social audits
P7 introduces a new section on social auditing for the first time. Social responsibility is a key element of sustainability, and the decision to include social compliance as an LWG audit requirement was driven directly by the evolving needs of the LWG membership.
Rather than develop our own audit standard, we will recognise leading social audits from third-party providers. We believe that this will help to support the various initiatives currently working towards industry alignment of social audits and reduce the duplication of efforts in this space. In particular, the Consumer Goods Forum SSCI benchmark for processing and manufacturing facilities is an organisation aiming to create such alignment, and we plan to align further with them in the future once it is more established.
For P7, we have reviewed the main social audits and verifications and assessed them against set criteria to create a list of recognised audits. Further social compliance audits will be reviewed upon request – please reach out to us for more information.
The LWG currently recognises the following social audits and verifications:
In addition to having a recognised social audit, the auditor who carries out the audit should meet the requirements of the standard. The lead auditor should be qualified and experienced in social compliance auditing and APSCA registration (or equivalent) is preferred.
In P7, the Social Audit section is a non-critical scoring section – meaning it contributes to the overall score of the audit, but it is not an essential requirement to pass. As a new section, this element is being phased in to allow leather manufacturers time to prepare well in advance and have their social audit before their P7 audit. The LWG intends to increase the importance of this section, planning to make it critical in P8, which will be released according to our roadmap, expected as early as Q3 2022.
Health, Safety & Emergency Preparedness
Our webinar also briefed attendees of the requirements in Section 15: Health, Safety and Emergency Preparedness, which merges two sections (housekeeping and emergency plans) from previous iterations of the protocol into one.
Tanners should be able to demonstrate their ability to understand health and safety risks on site and communicate that information to their employees. In addition, tanners must demonstrate how they reduce risk exposure and how they handle emergency incidents.
As a critical scoring section, leather manufacturers must achieve at least a 50% score to pass the audit, and 85% to achieve a Gold Rating. Additional medal rating requirements include:
ensuring correct PPE is available and used by all staff, with proof of continuous use
ensuring correct incident response equipment is available where needed
conducting an annual assessment for worker VOC exposure
assessing risk of exposure to H2S in all appropriate areas
procedures for dealing with emergencies
appropriate drum guarding
Learn more about P7
To learn more about the new P7 requirements, please access the recordings and slides from the previous webinars here, once logged in to the Member Area of the site. To sign-up to future P7 webinars, please check the Upcoming Events page on the LWG website.
If you are preparing for your first LWG audit, you may sign-up and complete the LWG Tannery of the Future self-assessment. Once you have completed the self-assessment, you will receive a free 2-year LWG affiliate membership, and gain access to the webinars.
If you have any further queries on the social compliance and health & safety elements of the LWG Leather Manufacturer Audit Standard, please get in touch with us directly.
Category: News