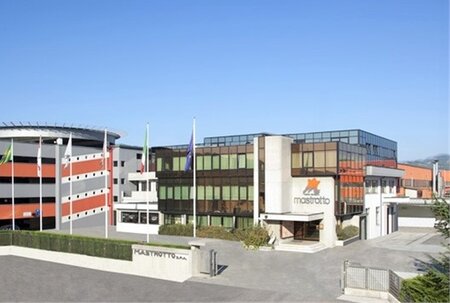 Renata Sartori of Gruppo Mastrotto joins the LWG Executive Committee representing the leather manufacturing sector
LWG is pleased to welcome Gruppo Mastrotto as the newest member of the LWG Executive Committee (EC), elected by our certified leather manufacturer members to represent their sector of membership.
Based in Italy, Gruppo Mastrotto will be represented by Renata Sartori, who has served as the company's Chief Executive Officer (CEO) since 2015, after working as the business' Purchasing Director from 1986. Gruppo Mastrotto joins the EC as of 1 April 2022 and will sit on the decision-making body of the group for a term of four years.
Gruppo Mastrotto will replace Pittards, who were previously elected to the EC in 2017. Represented by Jon Loxston, Pittards has also chaired the LWG Technical Sub-Group and contributed expertise to the development of our auditing standards. We would like to thank Jon and Pittards as an organization for their contribution to the group over the last four years.
The LWG Executive Committee
Our Executive Committee is comprised of nine member companies, including 4 x Brands, 4 x Leather Manufacturers, and 1 x Supplier. As of October 2021, our membership is represented by the following organisations:
Sector

Company

Representative

Brands

adidas

Erika Benz

Inditex

Jose Fernando Nacher Estevan

LVMH

Hugues Pichon

VF Corporation

Jon Hopper

Leather Manufacturers

ECCO Leather B.V.

Thomas Gregor

Gruppo Mastrotto

Renata Sartori

Industria del Curtido (INCUSA)

Silvino Navarro

PrimeAsia

Ian Scher (Chair)

Supplier

TFL

Dietrich Tegtmeyer
The committee exists to determine the focus and strategy of the group, with the aim of solving industry-wide challenges through a multi-stakeholder approach. The EC is advised by various sub-committees, such as the LWG Technical Sub-Group (TSG), which focuses on the development of the LWG audit standards.
Next EC election
The next leather manufacturer election will take in Autumn 2023 for PrimeAsia's seat. The next brand election will take place in Spring 2024 for LVMH's seat.
Category: News