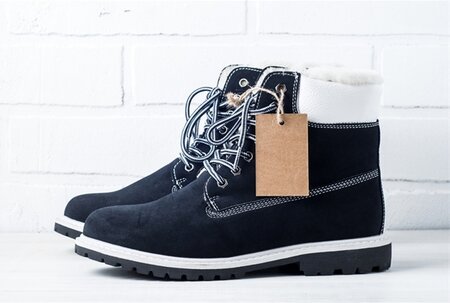 Want to make claims and use the LWG logo in your labelling? Check out Version 2.2 of the LWG Claims Framework today!
Originally published in 2020, the LWG Claims Framework is a guide for our brand and retailer members to understand how they can talk about their LWG membership and label their leather products.
Version 2.2, published in March 2022, made some amendments to help clarify the claims process, as well as provide brands with access to the updated LWG company logo, which can be seen below:
See the changes between Version 2.1 and 2.2 below:
Logo:
Updated LWG logo now available for brands to use, including black and white versions.
Product Content:
Clarified what LWG considers to be a "prominent" amount of material in products that can be labelled using the LWG logo. See Section 6.2.
Added exceptions for footwear and watches in the product content, due to the weight of the sole of a shoe and the weight of a watch case. See Section 6.2.
Approval Timelines:
Added expected timelines for the approval of claims, varying depending on the complexity of the submission.
Claims Email:
Redirecting brands to submit their claims to marketing@leatherworkinggroup.com to ensure a member of the LWG Marketing & Engagement team can respond to you as soon as possible.
Format of Product Claims
Clarified that all product-level claims should be formatted similarly to the membership claims: they should include the LWG logo, URL and claims text. See Section 6.3
Added an exception for e-commerce product descriptions where images & links are not possible. See Section 6.3.
Resources:
Category: News