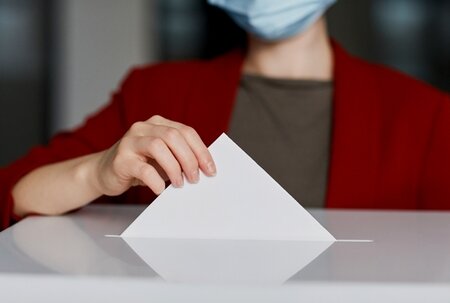 Nominate your company for the LWG Executive Committee!
As of 25 January 2022, Leather Working Group has opened nominations for a member of the LWG Executive Committee to represent certified leather manufacturers. Pittards (represented by Jon Loxston) is coming to the end of their term in March 2022. As this is their first term, Pittards are eligible to renominate themselves for a second 4-year term.
What is the LWG Executive Committee?
The LWG Executive Committee (EC) is the governing body of the Leather Working Group, elected to represent their sector and provide knowledge and input to the strategy of the group. Being an elected member of the Executive Committee is an important role, with the EC voting on all strategic decisions and deciding on the future direction of the group. Being elected to join the EC allows a company to help shape the direction of the Leather Working Group during their four-year term.
Who can nominate themselves for the EC?

We are accepting nominations from LWG-certified Leather Manufacturing companies who wish to represent their sector on the EC. To nominate yourself, please complete this online nomination form. Please be aware that your company name, description & motivations for joining the EC will be shared as part of the voting process.
To be eligible to join the LWG Executive Committee, you must meet the following requirements:
Your company has been a member of LWG for a minimum of 3 years, and
A representative of your company has attended at least 3 out of the last 5 LWG meetings (including Virtual Meetings).
Commitments & responsibilites
If elected, EC Members are expected to:
Attend one 90-minute conference call each month
Attend 1-3 face-to-face meetings per year
Engage with the LWG Team and other EC Members over email as needed
To learn more about the scope and remit of the LWG Executive Committee, please visit the LWG website.
Timeline for the EC election
Nominations will be accepted for the period of Tuesday 25 January until Friday 18 February 2022
Votes will be accepted over a period of 4 weeks, from Monday 28 February until Monday 28 March 2022
The newly elected EC Member will begin their term as of 1 April 2022
The newly elected EC Member will be invited to join their first EC Call on Wednesday 20 April 2022
Click here to nominate your company for the LWG Executive Committee
Category: News