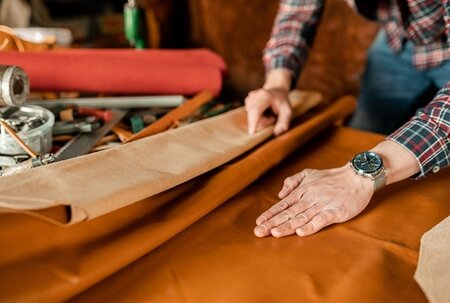 Global leather industry sign Leather Manifesto ahead of the UN's climate change summit
In the run up to the UN Climate Change Conference (COP26) in Glasgow, international leather industry leaders have signed the Leather Manifesto, calling on decision-makers to prioritise natural fibres such as leather, cotton and wool over synthetic, fossil fuels-based materials, as well as recognise their potential for helping to reduce the environmental impacts of consumer products.
Spearheaded by the Leather & Hide Council of America (LHCA), the Manifesto has been signed by over 32 leather-focused organisations across the world, representing significant industry alignment to ensure that leather is not overlooked as a material in the global conversation on climate action — particularly with a focus on leather's durability and biodegradability.
The Manifesto specifically calls for COP26 to:
Recognise the cyclical, climate efficient nature of natural fibres and their potential for a positive contribution to reducing the climate impacts of consumer products.
Encourage the use of natural fibres wherever feasible and reduce unnecessary reliance on fossil-fuel-based materials.
Support LCA methodologies that accurately account for the environmental impact of fossil-fuel based materials, including end of life properties.
Promote 'slow fashion', durable products, and items that can be used many times, repaired, and refurbished, and last for years.
Read the full Leather Manifesto now.
Category: News