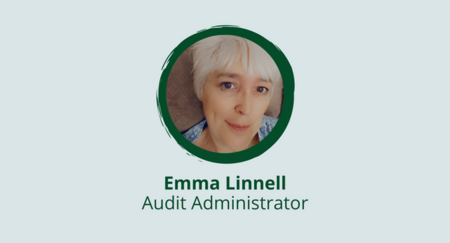 We're pleased to be able to welcome Emma Linnell to the LWG team as our new Audit Administrator.
Emma has over 25 years of experience working in administration. Most recently, Emma has spent 16 years working at Eurofins | BLC Leather Technology Centre, where she was responsible for reporting, document management, general administration, and supporting the business directors as needed.
At LWG, Emma will be responsible for managing the administration related to our 1330+ audited members in over 55 countries, which includes the delivery of LWG audit reports and certificates, managing certified member listings on the LWG website, and more.
On joining the LWG team, Emma said:
"I'm really excited to join the LWG team and learn more about the industry, as well as interact with all of our certified members."
If you wish to get in touch with Emma directly, please contact her via email.
Category: Audits