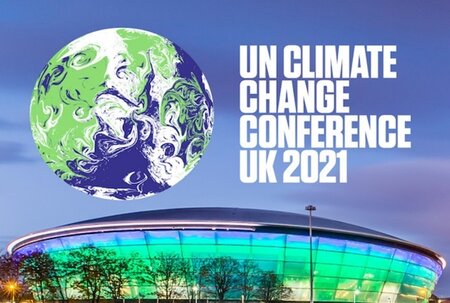 What is COP26 and what does it mean for the leather industry?
During the first two weeks of November, world leaders, policymakers, NGOs, and businesses will all descend on the city of Glasgow for talks on how to tackle climate change and understand the current progress towards the goals of the Paris Agreement and the and the UN Framework Convention on Climate Change (UNFCCC).
What is COP26?
COP stands for 'Council of Parties', referring to those governments that signed the UNFCCC in the 1990s. COP26 is the 2021 UN Climate Change Conference (UNCCC), the 26th summit in the series.
The UNCCC is the world's most important summit on climate change, allowing global leaders to make decisions that may have far-reaching implications for citizens, governments, businesses and indeed the future of the planet.
What does COP26 hope to achieve?
The 2021 conference will act as a pulse check for global progress towards the goals of the 2015 Paris Agreement, which aimed to limit global warming to a maximum of 1.5 degrees by 2050. COP26 will be structured on four key areas:
Secure global net zero by mid-century and keep 1.5 degrees within reach
Adapt to protect communities and natural habitats
Mobilise finance
Work together to deliver
To secure global net zero and reach the 1.5-degree goal, governments will need to commit to phasing out the use of coal, curtailing deforestation, accelerating the switch to using electric vehicles (rather than those powered by fossil fuels), and encourage investment in renewable energy sources.
To protect our communities and natural habitats, we must protect and restore global ecosystems, and create defences, warning systems and resilient infrastructures. Only by adapting to the already changing climate will we be able to avoid the loss of homes, livelihoods and even lives as a result.
Mobilising finance from both the public and private sectors will help to support climate actions, secure global net zero and have the biggest impact.
Tackling the climate crisis will require collaboration on a major scale, between all countries, governments, companies, NGOs, and even civil society. Only by working together can we hope to achieve the ambitious goals of the 2015 Paris Agreement.
What might this mean for the leather industry?
To address this planetary-scale challenge, all industries will need to evaluate their own contributions to climate change, such as their emissions and use of resources — and the leather industry is no exception.
Due to the nature of leather as a material – a by-product of the meat industry – it is likely that efforts to curtail deforestation caused by cattle ranching may impact the leather value chain through legislation on commodities. At present, the UK and EU have proposed future due diligence legislation that would require brands and retailers ensure there is no deforestation within their supply chains, although only the UK has included leather within their scope.
As the push for sustainable and responsible leather manufacturing grows, innovation will be required to ensure the production of leather uses minimal resources and causes minimal waste.
The industry may also see a shift towards a more circular economy, with some brands already embracing the longevity of leather as a material to offer repair programmes that give leather goods a second life.
How can the leather industry create change?
Leather manufacturers can optimise their production processes to reduce the amount of water and energy used in their operations, minimise their emissions and waste going into the environment, as well as choose and manage their use of the chemicals more stringently. In addition to managing the impact of their production processes, leather manufacturers can drive enhanced traceability in their own supply chains.
The Leather & Hide Council of America (LHCA) and the Leather Working Group, along with 27 other international leather industry organizations, have published a Leather Manifesto ahead of COP26, calling on delegates to:
Recognise the positive contribution of natural fibres to reduce climate impact of consumer products
Encourage the use of natural fibres and reduce reliance on fossil-fuel-based materials

Support LCA methodologies that accurately account for the environmental impact of fossil-fuel based materials including the end-of-life properties

Promote 'slow' durable products that can be re-used and repaired for a longer lifespan
How can the LWG help?
LWG is committed to support its members and their supply chains to adopt best practices and achieve ambitious climate goals that support the objectives of COP 26. The participatory approach of LWG membership encourages industry alignment and tangible progress on challenging issues such as traceability and emissions.
LWG is taking action on deforestation working to develop tools and guidance for members in partnership with both NWF & WWF. Whilst working to provide greater transparency of data related to the impact of LWG audited sites through the development of a Supplier Score Card. This which will provide our brand members with more access to the data collected during the audits of their suppliers. With more data and information, brands and retailers can ensure they are making informed decisions. For more information on our projects related to deforestation and climate change please get in touch.
For more information about the Leather Working Group's work, please visit our website or get in touch with us directly.
Category: News