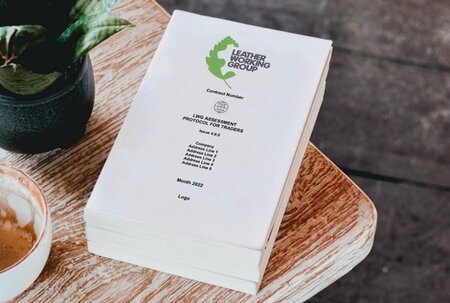 A reminder that we have updated out subcontractor & trader audit standards and opened a 60-day consultation period for feedback! The deadline to submit your feedback is 31 January 2022, so make sure you get your comments in before then.
LWG Subcontractor Audit — Version 2.0
The LWG Subcontractor Audit Protocol (SCAP) was launched in 2020, designed to assess and certify companies that act as subcontractors on behalf of other organizations.
Version 2.0 of the LWG Subcontractor Audit incorporates more elements of P7, the latest version of the LWG Leather Manufacturer Audit Protocol. Subcontractors will be assessed using similar criteria as leather manufacturers, including traceability requirements and the newly added social audit requirement.
Remember to submit your feedback on SCAP 2.0 here, before 31 January 2022.
LWG Trader Audit — Version 4.0
Originally launched in 2017, the LWG Trader Audit Protocol (TAP) was designed to assess traders of leather at various points in the supply chain. The assessment provides greater transparency into the trading of part-processed and finished material.
TAP 4.0 aligns more closely with Version 7 of the LWG Leather Manufacturer Audit Protocol (LMAP), which became mandatory in August 2021, with a particular focus on traceability. TAP 4.0 will become mandatory for all trader audits on 1 June 2022.
Submit your feedback on TAP 4.0 here by 31 January 2022.
Category: Audits