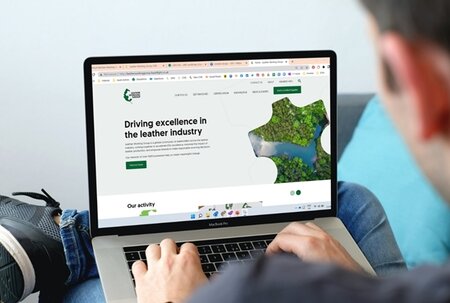 Including better user functionality, new and updated web content, more valuable supplier listings, and the potential to access a certified sites' Supplier Scorecard, LWG plans to relaunch its website this summer.
Taking on board our member's requests for a more efficient user journey, the new website will give our members tighter control of their company profiles and access requests from their colleagues. In addition, all new web content will be made available alongside LWG's new branding.
We will also launch the first phase of the LWG Supplier Scorecard, which was first presented as a concept at the April 2021 LWG Virtual Member's Meeting. Realizing this platform has been a major goal of our group of the last year, following growing demand for easier access to and a deeper understanding of LWG audit results. These insights are essential in supporting the philosophy of LWG, which is continuous improvement. Suppliers of leather will be able to communicate their LWG audit results confidentially, in a clear and consistent way, highlighting their achievements and the areas where they are still progressing.
More information about the new website and the LWG Supplier Scorecard will be published shortly, with detailed FAQs and walkthroughs on how to get the most out of the site. Keep your eyes on our channels for the latest updates on our digital relaunch!
Category: News