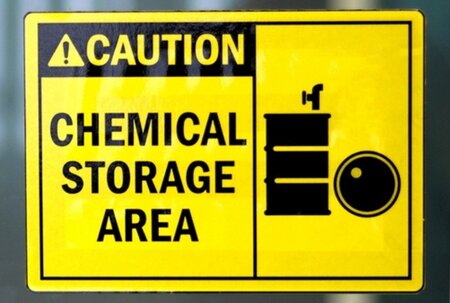 Improving chemical management in the leather industry with the LWG Leather Manufacturer Audit Protocol 7.0
After the launch of the LWG Leather Manufacturer Audit Protocol 7.0 (P7) in February 2021, the Leather Working Group hosted a set of webinars on chemical management in P7 on 24/25 March to provide tanneries more information on the new audit criteria.
Protocol 7.0 integrates the requirements of the LWG Chemical Management Module (CMM), making all chemical management criteria mandatory across all audits. As such, leather manufacturers are expected to demonstrate effective chemical management policies and systems, taking into account the impact of their production on their employees, the environment, on consumers, and on their reputation.
The webinar was jointly delivered by Mark Lucas, LWG Technical Manager, and Mariella Noto, ZDHC Senior Implementation Manager at the Implementation Hub, on 24/25 March. It outlined the LWG's new chemical management requirements regarding chemical compliance, procurement and sales, storage, handling and disposal, communication of hazards, and preventing exposure. While Mariella spoke about compliance to the ZDHC MRSL and using the ZDHC Gateway. All LWG certified tanners have been invited to register on the ZDHC Gateway and will be able to use it to provide evidence of compliance during their P7 audit.
Chemical Management Policy
A comprehensive chemical management policy is more than a simple mission statement — it should take a holistic approach to ensure proper purchase, usage, storage, disposal, transport and labelling of chemicals. The policy should also refer to defined procedures for both day-to-day and emergency operations and assign responsibilities appropriately.
Chemical Compliance
Tanneries are required to comply with all national or regional laws that apply, such as the EU Biocidal Products Regulation 528/2012. In addition, tanneries are also often expected to meet additional expectations of their customers, such as complying to a Manufacturing Restricted Substance List (MRSL).
In Protocol 7.0, leather manufacturers hoping to achieve LWG certification are required to demonstrate compliance to the ZDHC MRSL and the AFIRM RSL for leather as a minimum standard.
Procurement, Storage & Handling
When purchasing chemicals, leather manufacturers should also consider the compliance of their chemical suppliers as well as that of individual chemicals. This might include keeping records of Safety Data Sheets (SDS) and evidence of third party testing for MRSL compliance.
In addition, the facility should make sure they are safely storing, using and handle chemicals on site, with appropriate controls and staff training.
Hazard Communication & Preventing Exposure
Tanneries should also consider how to communicate potential hazards to employees, through proper signage, labelling, access to Safety Data Sheets, and training programmes. Employees should also be made aware of protective measures and how to respond to emergencies.
LWG Members can view the slides, recording and Q&A in the Member Area of the LWG website.
Category: News