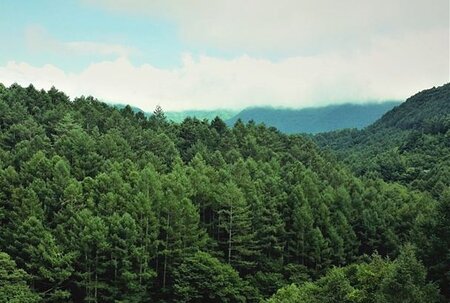 The Leather Working Group (LWG) recognises the importance of transparency and traceability within the supply chain. It is only through transparency of supply that consumers, brands, and their supply chain can ensure that the materials used in products can be sustainably selected and sourced.
Full transparency and traceability of all types of raw materials is a fundamental building block to ensure that inappropriate exploitation of people, places, and damage to the environment (such as deforestation and pollution) do not take place. For new members to LWG and as a reminder to our long-term members, it is important to understand a brief history of the group's work in this regard.
The situation in South America is a complex issue that first became prominent within the LWG group in 2008 after the Greenpeace 'Slaughtering the Amazon' campaign. Since then, LWG has been working on improving traceability and transparency within the leather supply in alignment with a scope of work and methodology agreed with NGOs at that time.
The LWG perspective (aligned with some NGOs) is to work with the leather supply chain to identify the responsible suppliers through a system developed within the audit process. LWG believes that one of the most impactful corrective actions is the education and positive pressure applied up the supply chain by LWG brands and suppliers. This positive pressure helps reduce negative practices and supports improvements within the supply chain.
Currently LWG provides one of the most credible environmental assessments of the leather manufacturing processes and identifies, through the audit, those that have good or bad environmental practices. It also identifies the percentage of traceable material to slaughterhouses in a separate, published score.
Uniquely within Brazil, LWG additionally asks leather manufacturers to identify their material with the name and location of the slaughterhouse(s) and the day of slaughter. This enables all direct-supply cattle farms to be identified. The slaughterhouses are then able to verify that the material that they process meets the requirements NGOs encouraged LWG to adopt following the 2008 campaign. This is a range of metrics but essentially requires that suppliers should not have been involved in deforestation since October 5th, 2009. We are currently working to expand the scope to include other regions of concern.
The traceability score is published on the LWG website for each audited supplier, and is available to those sourcing directly or indirectly, enabling them to make informed decisions about the suppliers they use. Our recommendation is that LWG members encourage their supply chain to strive for 100% traceability of material as part of this on-going process.
As part of an ongoing drive for continuous improvement, LWG is currently reviewing its traceability requirements in regards to its audit processes in conjunction with the National Wildlife Federation (NWF) to ensure that it remains relevant and robust. We are also exploring new systems and software solutions that have been developed by the NWF.
Consequently, LWG have also recently formed a Traceability Working Group with NWF and other industry stakeholders. This group will review the traceability requirements of the LWG Audit Protocols and will augment its procedures to address where possible, additional regional deforestation sensitivities. We will be specifically expanding our definition of traceability to be applicable on regional levels, and further couple traceability with the medal rating of leather manufacturers.
To read more on the topic, please refer to this article written by NWF.
Additional Resources:
More information on the National Wildlife Federation and their work related to deforestation can be found here.
Category: News