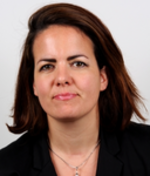 AL2T Consulting
Email anne-laure.lepretre@al2tconsulting.com
Telephone 0033 618157832
Anne-Laure Leprêtre has been an approved LWG Auditor since beginning of 2016. Anne-Laure has qualifications in Environmental Management, Leather Technology and has worked in the Leather Industry for 16 years.
Anne-Laure is involved in the development of clean technologies for leather production, on technical training for tannery, tannery audit, process improvement and leather assessment.
Anne-Laure's mother language is French. She has an advanced level in English and German and has an intermediate level in Italian.
To check Anne-Laure's availability for an audit please click the link here to send Anne-Laure an email: mailto:anne-laure.lepretre@al2tconsulting.com