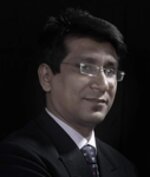 Email idea.afzal@gmail.com
Telephone +88 01711568268
Afzal Hossain was approved as an LWG auditor in April 2022. Afzal is a Leather Technologist with over 25 years of experience in the leather industry and a strong technical understanding of the entire supply chain.
As a freelance expert and industry development consultant, he is currently working with Solidaridad Network Asia in Bangladesh to share his extensive understanding of sustainability concerns. He also led various industry research projects with Solidaridad, such as risk and hazard assessments.
Afzal has a BSc in leather technology from the University of Dhaka in Bangladesh, and he also holds a professional certification in a leadership development programme as master trainer course, held by ILO. For the past six years, he has served as vice president of the Leather Engineers and Technologies Society of Bangladesh (LETSB). Afzal is also a certified Lead auditor for ISO 14001:2015.